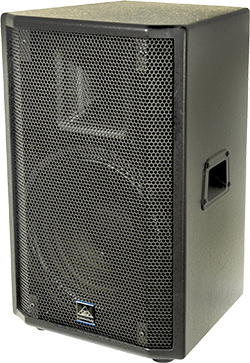 Grund Audio Design has added the ACX-2A, ACX-5A, ACX-2MA and ACX-5MA models to its ACX series of 'budget friendly' sound reinforcement loudspeakers.
Targetting smaller meeting/presentation facilities, 200-400 seat houses of worship and similar applications, the new ACX loudspeakers have onboard amplification that is optimised to the enclosure, along with streamlined system cabling.
All of the ACX loudspeaker models use MDF construction and provide component concealing grilles for aesthetics and protection. Color options include black and white for all models.
For the self-powered (active) ACX Series models, the power amplifier's multichannel inputs include an XLR balanced microphone input, a quarter-inch line input and RCA inputs for use with CD players and similar equipment – any two sources can be mixed internally.
The ACX-2A and ACX-5A are available with handles and a pole mount, as well as three 2 x 2 flypoints. The ACX-2MA and ACX-5MA are available with handles. A comprehensive range of accessories, including eyebolts, crank style speaker stands, adjustable speaker stands, dual speaker mount poles, and both crank style and adjustable speaker poles are available.
The new ACX models are available now.
More: www.grundaudio.com