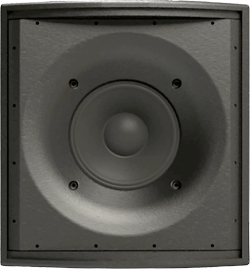 Danley Solund Labs has introduced the SM-80, the latest in its SM-series of lightweight, cost-effective molded-horn loudspeakers.
The SM-80's frequency response extends from 110Hz to 20kHz with 102dB SPL sensitivity. Its continuous power rating is 400W in and 128dB SPL output, peaking at 1.6W and 134dB SPL, respectively. Giving 80° x 80° coverage, it is loaded with a single 12-inch coaxial driver and paired horn offering 8Ω impedance. Constructed out of 13-ply Baltic birch, the SM-80 measures 25.5 inches high by 24 inches wide by 12.75 inches deep. The cabinet weighs 65lbs and can be pole mounted.
Together with Danley TH-series subwoofers, a pair of pole-mounted SM-80s is suited to use in small to mid-sized live sound and installed sound applications.
The SM-80 carries an MSRP of US$2,999.
More: www.danleysoundlabs.com