In the NX 985-A, RCF reckons to have 'merged remarkable audio performance and touring-ready versatility' for bands, DJs, clubs and rental companies.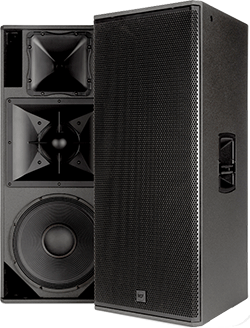 The NX 985-A's bi-amplified 2.1kW three-way electroacoustic design provides high sound pressure levels with clarity. When used in open-air applications and at long distances, the NX 985-A can be coupled for augmented coverage and power in mid- to large-sized venues.
The combination of purpose-designed transducers design, advanced DSP processing, and constant directivity waveguides produces coherent coverage to the listening area with distortion-free sound.
The design calls on proprietary lightweight and powerful RCF drivers – the new 1.75-inch neodymium compression driver features increased accuracy and durability. The mid-range cone transducer and low-frequency transducer designs claim greater stability over higher currents, with less distortion and better heat handling.
The woofer excursion management, meanwhile, increases linearity and improves bass punch with a new approach. BMC extends the lowest audible frequency without affecting the transducer's stability, limiting over-excursions for greater reliability and superior performance at high volume levels.
More: www.rcf.it