Next Audiocom – the new brand name launched by Portuguese manufacturer Next-proaudio – has announced the new Maverick MV6 portable loudspeaker.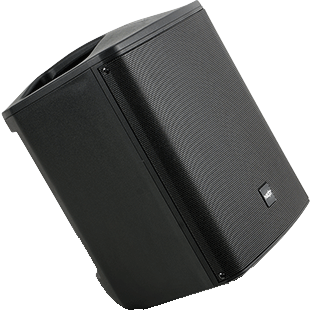 The MV6 is a coaxial 6.5-inch Portable Professional Battery Powered Bluetooth (v5.0) loudspeaker, with high-performance, ultra-low dimensions and weight, allowing its use in a wide variety of indoor and outdoor applications with recorded or live music. Thanks to its use ofFIR filters, the MV6 has an optimised sound and linearised phase response.
The MV6 can be orientated as stage monitor (vertical and horizontal), mounted on a tripod (with auto EQ) or deployed on any surface. It has an onboard three-channel mixer with Bluetooth, microphone, instrument, USB and aux audio inputs. For a better performance on live music MV6, includes a tone optimiser for microphone/guitar.
'With its elegant design and powerful and crystal clear sound, the MV6 can be used anywhere at any event or occasion, ensuring music reproduction of up to 12 hours using its rechargeable battery,' the company says. ' In addition, the Maverick MV6 can also be used as a power bank if needed.'
The MV6 can be used to build a wireless stereo system by pairing two MV6 via Bluetooth simultaneously, using the TWS (True Wireless Stereo) function.
More: www.nextaudiocom.com