EAW (Eastern Acoustic Works) has released the NTX Series Line Array and accompanying SBX Series Subwoofer for production and installation applications.
The NTX201L is an articulated array loaded with two 10-inch drivers and an integrated 1.6kW two-channel amplifier with universal PFC power supply. It has a 55Hz–18kHz response and a max SPL of 140dB, with 90° horizontal and 12° vertical nominal beam pattern.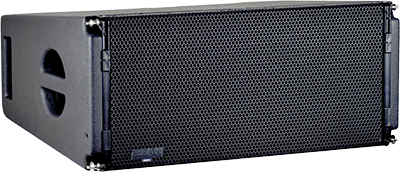 The NXT's OptiLogic technology provides automatic array self-detection via onboard infrared sensors and accelerometers for 'near instant' optimisation, including air loss compensation. The NTX series features integrated Dante networking (with loop-thru) including analogue redundancy, allowing the analogue input to be automatically enabled if the Dante signal is lost.
The SBX Series of active 18-inch subwoofers include the SBX218 (5kW) and the SBX118 (2.5kW) boxes. Both have 25Hz–120Hz frequency range, with a max SPL of 141dB for the SBX218 and 135dB for the SBX118. They use 18-inch neodymium woofers with 4-inch voice coils. While the SBX Series Subwoofers are mechanically designed to complement the NTX210L Line Array, they can support other systems, such as the EAW Anna ADAPTive and RSX Series lines.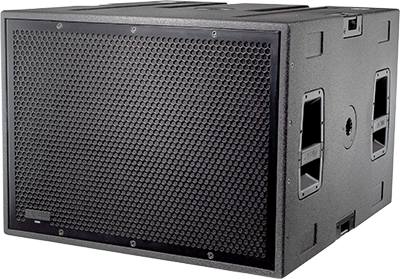 The SBX Series is equipped with a threaded pole mount and rugged handles, making it suited to small and large spaces. Integrated runners on the top and sides lock the subs together to resist movement due to vibration and provide a clean look. Groundstacking of the NTX210L loudspeakers can be achieved with two sets of flybar locating pins, providing safe operation at any splay angle.
The NXT and SBX series both work with EAW's Resolution 2 software for system optimisation from anywhere in a venue, plus room design and prediction in a single application.
'We are excited to bring the NXT Series Line Array to market,' says EAW President, TJ Smith. 'The NXT's advanced algorithms along with user input for trim height and start and end of coverage, enables our customers to get up and running fast.'
More: www.eaw.com