KV2 has introduced the CS Series loudspeaker range, designed to deliver ultra-high vocal intelligibility and music reproduction in a compact form factor.
The range comprises three extremely high-quality two-way passive models – the compact CS6, the medium-sized CS8 and the larger CS12. Voiced for speech and utilising KV2's analogue delay line first developed in the ESD series, these discrete solutions are able to cover surprisingly large areas with relatively few boxes.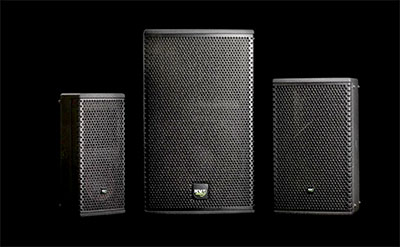 For rapid deployment the focus is placed on easy handling and quick connectivity. Accessories include a KV2 pole-mount for speaker stands, as well as vertical and horizontal brackets with a precise tilt angle setting. The M10 fixing points cater for other standard accessories such as spigots, clamps and couplers.
The low profile trapezoidal cabinet design offers 35° and 55° angles, which also makes the CS range perfect for a variety of personalised monitoring situations.
Easy handling and connectivity of these boxes requires less time during set up, with a 1+/2+ speakON connection, switchable in the field, allowing an additional speaker ring to be run independently down the same cable. The CS6 also features speakON connectivity in the top and bottom alongside the rear panel for neater cabling possibilities on a truss. A variety of flexible mounting options and easy connectivity make the CS range a candidate for the corporate and rental markets.
More: www.kv2audio.com