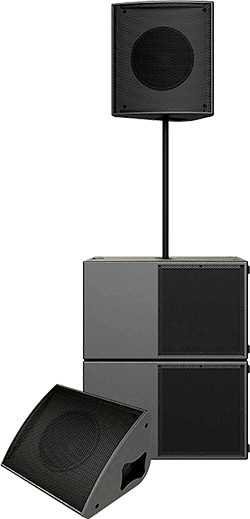 Danley Sound Labs has announced its FLX-Series of flexible loudspeakers, opening with the FLX-12.
The first member of the series and delivers point-source sound technology in a rugged cabinet that can be flexibly deployed in a variety of configurations –including bein pole-mounted, hung from rigging points or set on its side to serve as a floor monitor.
With 94dB sensitivity, a phase-coherent frequency response from 75Hz to 21kHz (±3dB), multi-band Sentinel burn-out protection, and 118dB continuous/124dB peak power output, the FLX-12 is suited to use in any small- to-medium-sized sound reinforcement application.
'The new Danley FLX is designed by Tom Danley and his team of engineers for customers who need extreme flexibility and Danley fidelity at a cost-effective price point,' says Danley Sound Labs Director of Global Sales, JP Parker. 'The FLX stands for flexibility without sacrificing Danley's legendary performance.'
The FLX-12 begins shipping after InfoComm in late Q3 2019.
More: www.danleysoundlabs.com