EAW has released Ease GLL files and Q-Sys processing plug-ins for a number of its most popular products.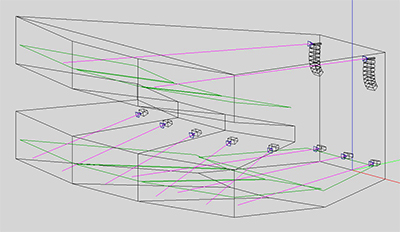 'We spoke with many top systems integrators in the business to see if there was anything EAW could provide that would make incorporating our products into their designs easier,' explains Adam Shulman, Director of Marketing and Applications Engineering at EAW. 'Many were interested in Ease GLLs and Q-Sys Plugins, which help to simplify system design workflow. It was an easy request to accommodate.'
The first of the Ease GLLs is for the Radius line of loudspeakers, with plans to add more GLL files for Adaptive and KF line arrays in the future. Q-Sys plug-ins are now available for key EAW installation products – QX, MK and VFR loudspeakers.
These materials are easily accessible on the EAW website, which includes a completely overhauled documentation section containing specification sheets, drawings, manuals and software.
More: http://eaw.com/docs