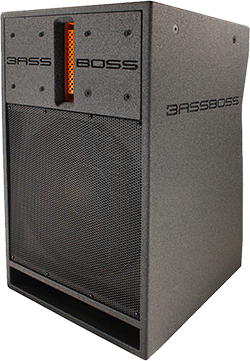 US loudspeaker manufacturer BassBoss has announced the DV12 Powered MicroMain, a compact full-range speaker with wide dispersion and projection.
Designed with mobile DJ set-ups in mind, the DV12 is a two-way active full-range, direct radiating loudspeaker with 3kW of active power. Its cabinet design enables it to counteract standing wave reflections, while its down-angle orientation allows optimal audience coverage. With flat frequency response down to 45Hz, the DV12 is aimed at DJs who require flexible configurations and the potential for powerful low end with, or without subwoofers.
'The DV12 squarely addresses the needs of our mobile DJ user base, but with the advanced design and superior performance that our customers have come to expect,' says BassBoss President, David Lee.
More: www.bassboss.com