Codec manufacturer Tieline has announced firmware v3.02.06 for the Gateway and Gateway 4 codecs.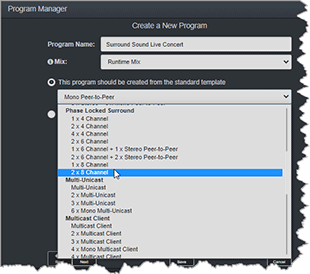 Major features in this release include support for NMOS IS-04 and IS-05 (Networked Media Open Specifications; dynamic range compressor, EQ on all inputs, support for Euro ISDN connections and SmartStream Plus redundant streaming support for multi-unicast streams. Additionally, Gateway and Gateway 4 also support up to eight channels of digital phase-locked multichannel audio, including six-channel (5.1 or 6.0) or eight-channel (7.1 or 8.0) surround sound streams in Gateway, or four-channel phase-locked streams in Gateway and Gateway 4.
Support for NMOS IS-04 and IS-05 in the Gateway platform provides discovery, registration and control for ST 2110 AoIP streaming. This ensures that components of a networked media system can find each other and delivers connection management and audio channel mapping to device I/O channels. Combined with support for 16 AES67/ST 2110-30 AoIP streams, NMOS offers a highr level of interoperability and control with networked equipment throughout the broadcast plant.
Support of phase-locked AoIP streaming allows broadcasters to stream live events like concerts and major sports in stereo and surround sound simultaneously, or distribute live phase-locked audio between studios or network affiliates. A 16 channel Gateway codec supports sending 2 x 6 + 2 channels of phase-locked streams, or 2 x 8 channels of phase-locked streams, or 4 x 4 channels of phase-locked streams.
The new release is a free upgrade to existing Gateway and Gateway 4 customers.
More: www.tieline.com/support