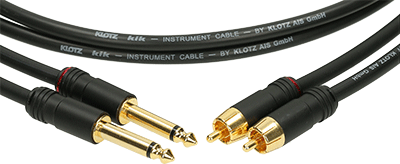 Having launched the KCPM (Klotz Connector Plug Metal) – an ultra-rugged and professional jack connector series that is also extremely slim (14mm) and uses precision-milled contacts with 24-carat gold plating – Klotz Cables has now announced updated versions of the KMPP and KMPR stereo keyboard cables, and AS-MJ stereo mini-jack adapter cable.
The AL-RP RCA-to-jack cable will also receive new RCA-tailored connectors.
The use of components designed in-house ensures control over material origins, supply chains and production processes is more straightforward.
More: www.klotz-ais.com