Tieline has announced the Gateway IP audio codec, a compact multichannel IP audio transport for radio broadcast that streams up to 16 IP audio channels with support for AES67, AES3 and analogue I/O as standard.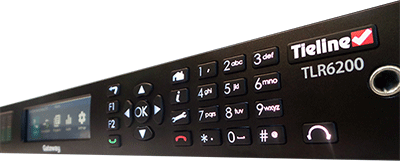 Tieline Gateway is well suited to STL, SSL and audio distribution applications, as well as managing multiple incoming remotes at the studio. Its feature-rich and compact design is interoperable with all Tieline IP codecs and compatible over SIP with all EBU N/ACIP Tech 3326 and 3368 compliant codecs and devices.
Configurable through an embedded HTML5 Toolbox Web-GUI interface, the Gateway can also interface with the TieLink Traversal Server for simpler connections and is fully controllable using Tieline's Cloud Codec Controller.
Featuring Tieline's SmartStream Plus redundant streaming and Fuse-IP data aggregation technologies, Tieline claims Gateway to herald a new era in multichannel IP codec streaming: The new Gateway codec delivers up to 16 mono channels or 8 stereo streams of IP audio in 1U to increase efficiency and reduce rack space requirements,' Tieline VP Sales APAC/EMEA, Charlie Gawley. 'The Tieline Gateway interfaces with legacy analog and AES/EBU sources, as well as newer broadcast plants with AES67 IP audio infrastructure. An optional WheatNet-IP interface will also be also available.'
More: www.tieline.com