While already ST2110-30 compliant. Merging Technologies is offering Seamless Protection Switching (SPS) via a simple firmware upgrade for broadcasters locked into ST2022-7.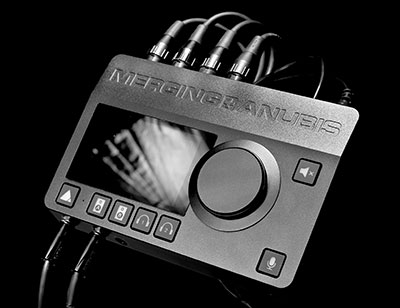 Merging is supplying OEMs with its Zman component and is introducing ST2022-7 compliance. As this technology is increasingly being used in Merging's own products, this will roll back into those over the coming months. In the first instance, the Merging+Anubis product will benefit from this enhancement.
Since its introduction, Anubis has been adopted by major broadcasters as a solution for remote production in a complex IP environment. Its compact size and ability to manage a large number of IP streams make it ideal for checking incoming audio with the option of listening on loudspeakers or via the extremely high-quality headphone amplifiers.
More: www.merging.com