Bridging the signal divide between guitar or bass amplifiers and keyboards the Klotz dx10 accepts unbalanced audio and balances the signal so that it can be transmitted over long distances without hiss or background noise before it is fed into a mixer or other equipment requiring a balanced input.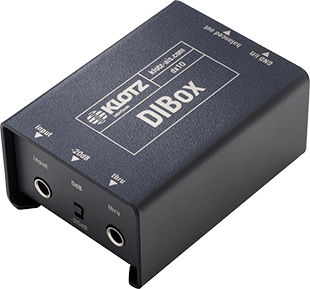 The transformer used in the Klotz dx10 was developed in-house to reflect its crucial role in the performance and sound behaviour of the DI box. The same high quality standards have also been applied to the other components. The ultra-rugged housing is designed to cope with the stresses and strains of live performance.
'We ensure all our components are manufactured to high quality in conformity with our rigorous company standards. The transformer is by far the most important component in a DI box, and the one that has the most influence on the sound. It has a 6+6:1 transformer ratio,' the company says.
'We're so convinced by our quality that every Klotz DX10 carries a five-year warranty.'
More: www.klotz-ais.com