Lawo has released the latest version of its Commentary Unit (LCU), an IP-based system for 'off-tube' OB commentary and use in host production applications.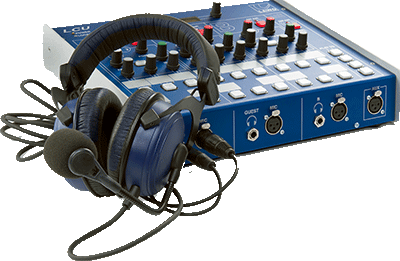 The system was developed in cooperation with Swiss company Host Broadcast Services (HBS) and draws on the German company's pioneering use of IP broadcast infrastructures at high-profile international sports events. LCU Version 2.0 brings direct connection to Lawo mc² audio mixing consoles and Lawo Nova routers for stand-alone operation.
LCU is a fully digital system based on Ravenna real-time Audio-over-IP networking, which enables the use of standard IP networks to link both venues and devices, resulting in significant savings in cabling while increasing system flexibility.
It is designed to be easy-to-use for commentators, with an intuitive user interface for up to three commentators per LCU, Lawo mic preamps and uncompressed (24-bit/48kHz) real-time Audio-over-IP. A backlit LCD indicates each control's label and its current setting. The unit also features three coordination lines with individual volume and pan settings. In the event of a problem, a dedicated Help key gives commentators ready access to a support engineer. For emergency operation, the device provides an analogue Mix Out and an Analogue Input to feed the headphones' monitor mix. The Aux In can also be used to feed external sources (such as audio recorders) locally to the LCU.
Accompanying Lawo Commentary Control Software replaces the commentary control units usually associated with two-part commentary systems, providing a complete commentary installation and integrated user interface. The software is optimised for touchscreen operation, offering easy and efficient support for up to 20 commentators per screen. It shows the real-time status of all connected devices and manages all LCUs within the network, as well as the system's Dallis frame – Lawo's modular I/O system for interfacing the commentary installation to the outside world. The software also allows a support engineer to listen to any signal of any LCU, while its remote control facilities mean that most help requests can be resolved with a mouse-click.
Lawo IP equipment and IP solutions are introducing broadcasters to new and efficient workflows, and have been used to great effect at recent sports events in France and Rio.
More: www.lawo.com