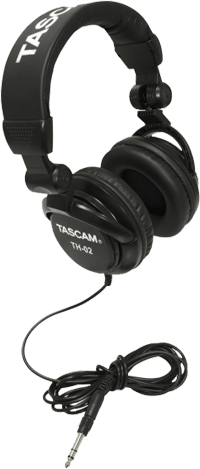 Tascam has released the TH-02 closed-back professional headphone for recording and performing.
The sensitivity and frequencyresponse of the TH-02 model are designed to deliver clear, balanced sound regardless of genre or application. Featuring plush cushioned ear cuffs and a padded headband, the TH-02 is intended to be used for long periods without discomfort or fatigue.
Both left and right ear-cuffs offer 90˚ rotation, making the TH-02 model flexible to wear and DJ friendly. The folding design of the TH-02 allows them to compactly fit wherever they need to go.
Key features:
· Closed-Back Design
· Driver Diameter: 50mm
· Sensitivity: 98dB ±3dB
· Frequency Response: 18Hz – 22kHz
· Max Power: 600mW
More: www.tascam.com