Austrian Audio has entered the gaming market with the launch of the PG16 Pro Gaming Headset, while addressing business professionals with the PB17 Professional Business Headset.
The PB17 and the PG16 headsets share the same technology as the company's Hi-X65, Hi-X55 and Hi-X50 pro audio headphones. Their 44mm Hi-X drivers reproduce the full audible sonic frequency spectrum from 12Hz to 24kHz with zero-latency.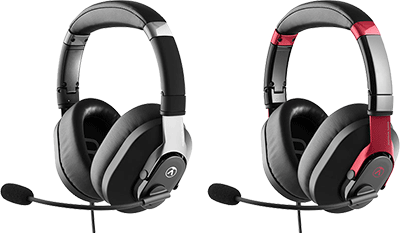 The PB17 and PG16 are both equipped with a pro-grade boom microphone, which transmits voice to a team without cut-outs, choppiness or muffling. The microphone can be muted using the Lift to Mute mechanism. PG16 users can also use the included Spatial Sound Card software from New Audio Technology for a dynamic 7.1 surround sound, enhanced gaming experience.
The PB17 is a professional office and business tool equally-suited to general media, music and relaxation. The closed design of the PB17 prevents sounds from entering or escaping; allowing calls to be made undisturbed by surroundings. Additionally, the PB17 is equipped with a high-quality boom microphone; the mic can be muted by simply flipping it up. The PB17 can be folded up in just a few simple steps, safely stowed away in the supplied carrying case for easy transport.
The PG16 meets gaming demands with high-resolution sound and a foldable design: the robust metal construction of the headband and hinges ensure maximum stability and extremely long durability. Soft ear pads made of special 'slow retention' memory foam and a low weight of 265g ensure optimal wearing comfort, even during long gaming sessions. The closed design with outstanding insulation effectively eliminates ambient noise so you can concentrate fully on the game.
Both headsets connect with the included 1.4m cable and 3.5mm jack plug. The PB17 includes a 3.5mm TRRS to USB-A adapter. The PG16 includes a 3.5mm TRRS to 2x 3.5mm TRS adapter.
The Austrian Audio PG16 and PB17 are available now, priced at £129 and £119 RRP inc VAT respectively. Austrian Audio is distributed in the UK/ROI by Sound Technology Ltd.