Austrian Audio has released the Hi-X15 closed-back headphones and Hi-X25BT model with Bluetooth.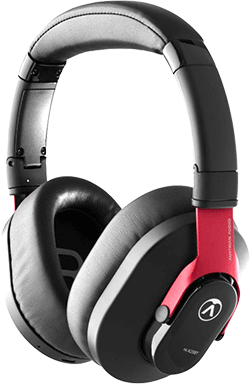 The folding design of the Hi-X15 makes them easy to store and carry for use in studio recording sessions, as a monitor on stage, and as a tool for the rehearsal room. They're also well suited to songwriting at home, unobtrusively mastering a new keyboard and use while touring.
The Hi-X15 and Hi-X25BT headphones use the drivers from the company's Hi-X series. The development of Hi-X (High Excursion) technology is the result of 'decades of experience and state-of-the-art engineering'. By reducing all moving mass, Hi-X15 headphones offer high dynamic characteristics and an extremely fast response. The 44mm Hi-X driver is distortion-free reproduction down to the lowest frequencies, allowing linear and impressive natural reproduction of low bass that's 'accurate, not exaggerated'. Thanks to their 25Ω impedance, Hi-X headphones always deliver optimum performance, whether used with a high-end headphone amplifier, reference AD-converter, analogue mixer, keyboard, mobile player or laptop.
Hi-X15 Headphones ship with a HXC1m4 1.4m cable assembled with a 3.5mm stereo jack and matched to the technical specs of the headphones. A 3.5mm-to-6.3mm stereo jack is included for connection to stationary audio sources, as is an HXB Bag. Hi-X25BT ship with a HXCU1m2 Charging Cable (USB-C), HXCA1m4 Analogue Cable (analogue audio via a detachable USB-C-to-3.5mm analogue jack cable), HXU USB Adapter and HXB Bag. Cables in a variety of lengths are optionally available.
More: https://austrian.audio