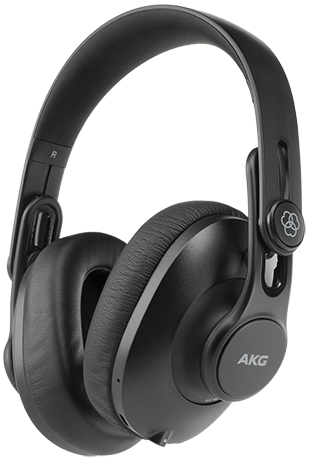 AKG has introduced the K361-BT and K371-BT professional headphones, featuring an over-ear, closed-back design to allow 'more confident decisions' to be made when mixing and editing.
With a frequency response of 15Hz to 28kHz for the K361-BT and 5Hz to 40kHz for the K371-BT, both models offer switchable Bluetooth wireless and wired connectivity, and a built-in microphone for two-way Bluetooth communication. Plush, ergonomic ear-cups provide uninterrupted, comfortable use.
K361-BT and K371-BT headphones feature high-sensitivity 50mm drivers and oxygen-free copper voice coils. And with latest generation Bluetooth 5.0 technology, they support 40 hours of wire-free listening between charges. The hybrid wired/Bluetooth design allows users to reference their mixes in a variety of listening scenarios, while an integrated microphone enables hands-free phone calls.
An over-ear, closed-back design provides superior isolation in noisy environments while minimising low-end leakage. Additionally, the headphones are intentionally styled with ergonomic plush, slow-retention foam pads for long-wearing comfort, with adjustable calibrated headbands. For vocalists who prefer single-ear monitoring while recording, the ear-cups swivel 90°, and with a weight of less than 8oz, keep ear fatigue at a minimum even on long sessions.
Accessories for the K361-BT and K371-BT include a carrying pouch and detachable cables; 3m and 1.2m straight audio cables, a 1m USB charging cable, and a 3.5-to-6.5mm adapter.