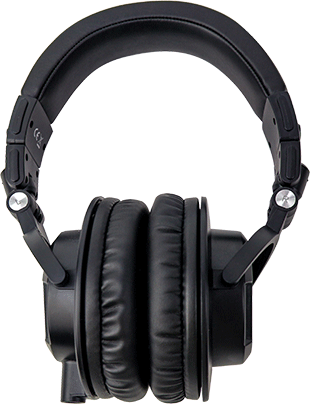 Tascam has introduced the TH-07 High Definition Headphone Monitor, intended to duplicate the audio quality of high-end, close-field monitors.
The TH-07 has been tuned for full but natural bass, flat mid-range, and clear high end and is suitable for mixing, monitoring, or any audio task demanding outstanding quality. The new headphones employ custom-made 50mm drivers and offer a wide 10Hz to 30kHz frequency response and sensitivity of 100dB ±3dB. Their closed-back design allows a full bass response while blocking out most external noise.
With circumaural design and earcups of soft, pliable leather that fit snugly over the ear, the TH-07 remain comfortable over long sessions, even when wearing eyeglasses. The earcups can be rotated and angled for maximum flexibility and easy one-ear monitoring and provide substantial isolation from sounds in the outside world.
The Tascam TH-07 comes with two detachable cables – one is coiled and shorter for low-clutter, short-distance work and has a 3.5mm connector; the other is straight and longer (approximately 8.5ft) and has a multi-connector that accommodates both 13.5mm and quarter-inch jacks. Both cables have gold-plated connectors. A leather bag with a pull-tie closure protects the headphones when they are being transported or not in use.
More: www.tascam.com