Denon DJ has released free firmware updates for its DN-S3700 and DN-S1200 digital media turntables.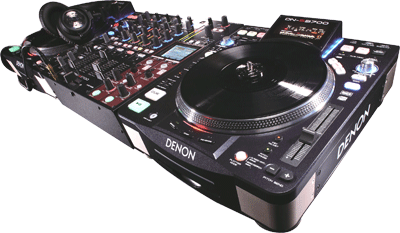 The firmware upgrade, which can be imlemented on both new and existing units, implements Midi Hybrid mode, enabling both the DN-S3700 and DN-S1200 to fully control DJ computer software, including Serato Scratch Live, from the control surface. In the case of the S3700, this includes the unit's 9-inch direct-drive vinyl control platter, providing unparalleled control and performance capabilities with digital music files.
By internally generating relative mode time code (output via the phono audio outputs) the update provides direct spinning platter control of various supported DVS applications on PC or Mac. The Midi hybrid mode is supplied with a default setting and mapping of the DN-S3700 controls to Scratch Live, but controls can be mapped to control any mappable Midi software program.
The updates – DN-S3700 v2020, DN-S1200 v3020 – are available to download from the Denon DJ website from the relevant product pages. Denon DJ has also produced a demonstration video with UK DMC champion JFB using the DN-S3700 in Hybrid Midi mode.
More: www.denon.dj