Avid has announced an extension to Sibelius Cloud Sharing to allow users to distribute scores and invite them to collaborate from their own devices. In addition, Sibelius for mobile is now available to iPhone and iPod touch users.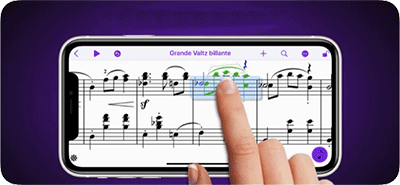 Since 2017, Sibelius users have been able to share a score URL with a single click. With Sibelius Cloud Sharing, recipients of a score URL can download and print a score within the score view. They can collaborate and arrange music using Sibelius' free applications across Windows, Mac, iPad and iPhone.
Optimised for devices with smaller screens, Sibelius for mobile provides access to the full application on iPhone and iPod touch.
In this release, Sibelius has been translated into Japanese. To run Sibelius for mobile in a language other than the default language set by your device, head to the Settings application, find the Sibelius tab, and then choose the desired language.
More: www.avid.com/sibelius