Dust Palace has released its first full boutique drum sample library, Spring, Echo, Distort. The library targets beatmakers and producers of all musical genres in both studio production and live performance settings.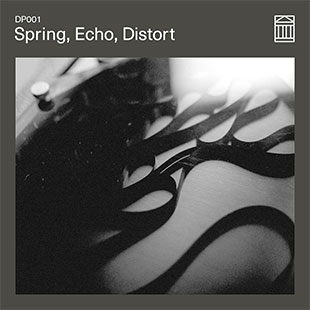 Created by Dust Palace founder – drummer and musical director Joe Clegg – the collection of 'creative and unusual' sounds has been designed with live performance in mind.
Spring, Echo, Distort (DP001) features three classic drum machines, sampled through six analogue effect units to offer more than 1,200 samples. It also 180 loops from @adam.marcello and @marshalldrums @gunbuns, plus @ableton Live 10 presets. It uses a wide range of analogue spring reverb, tape echo and distortion treatments, each effect having been captured at four stages of input gain, through a collection of analogue units coming back into Ableton thorough Neve 1073 preamps.
Clegg is known for his work as a live drummer with Ellie Goulding, and as musical director with Ellie Goulding, Mumford & Sons and Clean Bandit. He has experience in developing worldwide arena live shows for internationally acclaimed artists through his company Artclub Live. Clegg invited professional touring drummers, Adam Marcello (Katy Perry), Andrew Marshall (Billie Eilish), Gunnar Olsen (Bruce Springsteen) to help create additional royalty-free drum loops and presets.
The sample pack and loops are compatible with all DAWs, with Presets exclusively for Ableton Live 10 Intro, Standard and Suite, and costs £49.00.
More: www.dust-palace.com