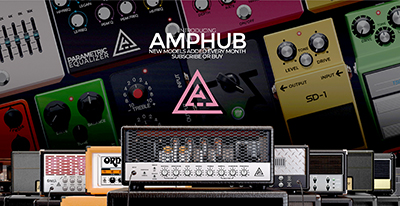 STL Tones has unveiled its largest product development to date, with the release of the AmpHub plug-in. An all-new subscription platform gives users access to a growing collection of Amp, Pedal and Cabinet models for US$10 per month.
After the earlier release of STL ToneHub – featuring preset packs from prestige names including David Bendeth, Howard Benson, John Feldmann, Will Putney and Kris Crummett – STL Tones has announced the availability of an all-new subscription and perpetual plug-in platform that is host to a collection of amplifiers, pedals, cabinets, and multi-effects. STL Tones is also offering the individual models from within AmpHub to be purchased outright.
AmpHub consists of a Stomp section with six pedals, a robust collection of 12 amplifiers, extensive multi-effects module, Dual 3D Cabinet Mixer, with nine different cabinet choices, and numerous microphone options per each cabinet.
More: www.stltones.com