Described as 'a highly significant update' to the Lake Controller software, the latest version (v5.6) update includes developments to the Lake Controller software and included firmware for both LM 26 Digital Audio Loudspeaker Processor and Lab.gruppen PLM Series Powered Loudspeaker Management products.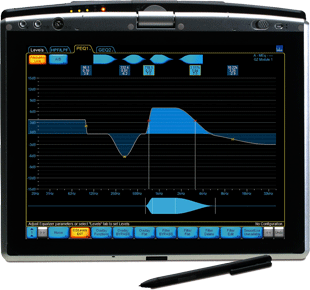 Lake Controller software provides a unified interface for control and monitoring of PLM Series systems and Lake LM 26 Digital Audio Loudspeaker Processors. In addition to controlling all parameters of Lake Processing, the Controller also provides control and monitoring of exclusive PLM Series features: digital input gain and attenuation, and comprehensive load verification and monitoring via LoadSmart and SpeakerSafe.
One of the most significant benefits of the update is the provision of Bridge Mode configuration on all PLM Series models (PLM 10000Q, PLM 140000 and PLM 20000Q) which allows bridging of two channels to achieve a larger output voltage swing. This is useful in demanding applications such as high-power handling subwoofers or large-format line array elements where the LF is driven by a bridged channel (with the mids and highs driven by the other two channels on a single unit in the case of the PLM 10000Q and PLM 20000Q).
Several network speed and robustness improvements have also been implemented, including switching communication protocols from UDP Broadcast to UDP Unicast, greatly reducing network traffic. This improves performance when using Lake Controller over Wi-Fi access and in multiple controller applications.
Other key improvements with this latest update include provision of current draw and thermal dissipation data for the PLM 20000Q as well as enhanced fault and warning indications and improved robustness to the PSU of the new flagship PLM. Third-party protocol v2.1 is also released as part of this latest version, that now supports the PLM Series and LM 26. A Crestron module is now available for PLM Series with one supporting LM 26 coming soon.
Lake Controller software v5.6 is available to download now.
More: www.lakeprocessing.com