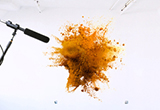 Like a finely crafted sequel, there was a perfect counterpoint between Ray Beckett's passion for capturing film sound 'on set' at last year's Sound of Story conference and Glenn Freemantle's jubilance over having to build the soundtrack to Everest almost from scratch. But let's begin at the beginning.
It's Brighton, and the Lighthouse arts and culture agency is hosting its second Sound of Story to a full house…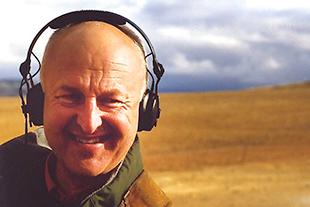 Held during Brighton's annual film festival, Sound of Story lines up a series of talks and workshops for 'filmmakers, sound practitioners, music producers and film lovers'. The audience, as judged by their questions, were varied both in knowledge and interests. In contrast, the speakers were consistently among the best in their fields.
They ranged from supervising sound editor Freemantle (most recently on Baltasar Kormákur's Everest) through Martin Stig Andersen (the man behind the soundtrack to Playdead's Limbo) and singer/composer/filmmaker Barry Adamson, to noted wildlife sound recordist Chris Watson. There were also Matt Adams and Evan Jerred – whose 90-minute, one-shot, live-to-screen movie, My One Demand, had mouths open in disbelief – and Magz Hall and Nainita Desai, who offered their own takes on radio and music for film.
The day's talks (followed by a day of workshops) opened with Watson, a veteran location recordist who specialises in wildlife and natural events. He was keen to promote the concept of distance perspective in sound, something that he maintains cannot be added after the event. A commission from the National Gallery saw him put a two-minute sound accompaniment to Constable's 'Cornfield' as part of a project to extend the usual viewing time of a painting from its four-second average. Talking through the various elements, he explained sources and their roles in the soundscape – the sheep ('woolly maggots') were omitted on account of the havoc that they and cockerels have wreaked on countless location recordings.
With samples of recordings used in the BBC's Frozen Planet television series, he also discussed illustrated time compression using sequences drawn from a five-hour Kentucky desert ambience and a recording of salt water sea freezing – a process that takes around three months in real time. He reckons to have had a number of mics eaten while placed in the field.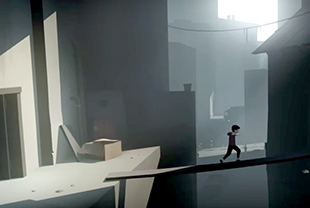 Variously described as being seminal and completely absent, Martin Stig Andersen's soundtrack to Playdead's classic Limbo has been widely discussed, both by the game-playing fraternity and himself. He is happy that it frustrates the boundaries of music, organised sound and sound design, and that it brings electro-acoustic into the mainstream through gaming.
Now working on Inside, the follow-up to Limbo, sound has aspired to still greater significance, as it is able to kill. Explaining some of the sound creation processes, including bouncing a recording off a wire recorder, Andersen contrasted use of the term acousmatic sound in cinema – where it refers to events heard, but not seen – and in sound design, where it describes sounds that can no longer be recognised.
A further Inside development is the disassociation of the graphics and sound engines, such that the game does not 'reset' when the character dies but retains its soundtrack. 'Dying used to be annoying,' he says. 'Now I don't mind dying because it sounds great.'
Andersen expects high-quality sound to become increasingly common in games, and works on this assumption, with checks to ensure small speaker compatibility. He also anticipates sound becoming more tightly integrated with games graphics, to the point that it is an essential part of game play.
Barry Adamson's own story is cursive. It takes in work in various fields with a great diversity of people, including David Lynch, Oliver Stone and Danny Boyle, as well as an extensive music CV. And he has anecdotes to support them all. What quickly becomes apparent, however, is the value of being involved in multiple disciplines. For her part, songwriter and music composer Nainita Desai used her work on a documentary about Scandinavian serial killerThomas Quick to discuss the mixed benefits of using temp tracks.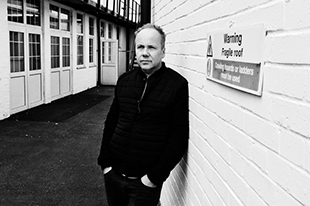 Like Adamson ('I used to bunk school and listen to radio'), Freemantle ('I'm not good at writing') is open about having built a career as academic outsiders.
The frenetic journey made by Blast Theory founder Matt Adams and sound designer Evan Jerred across Toronto saw them combine a written script, live input and chance, as they streamed My One Demand to a live cinema audience. Using a continuous single camera shot and attendant audio capture, the film made unorthodox demands on the sound team.
The stream followed a predetermined 6km route, incorporating a narrator and scheduled encounters with seven characters along the way, and allowed its audience to offer suggestions to its progress. It also invited comments that were included at its close as part of the film credits. Conceptually ambitious and made on a small budget, the technical account of how it was achieved was something of an education in location sound technology and logistics. 'I was both recording and mixing a feature film on the fly, while running through the streets,' says Jerred, who, among his many tasks, had to keep an MS mic array tracking a Steadicam.
Equally resourceful was Magz Hall's account of her 'exploration of artistic potential of radio and its use outside of conventional settings'. From the relatively familiar ground of an Ambisonic recording of Hong Kong airport, she has ventured into radio's own history for her inspiration – 'making radio about radio'. Among her work is a 'book radio' carrying a circuit transmitting the text of 1920s explorations of radio's use in spiritual communication and telepathy, and the creation of a series of fictional 'trace stations' drawing loosely on the Numbers Station phenomenon. She raised the spectre of radio frequencies left derelict after the switch-off of analogue broadcast and subsequently occupied and repurposed.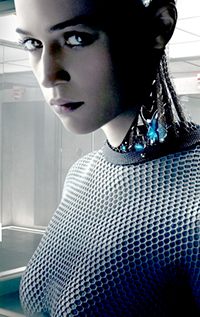 Glenn Freemantle's contagious enthusiasm ensured that the Sound of Story overran. From Gravity, set in a location without sound, to 127 Hours, with an amputation scene that is excruciating without resorting to gore, and Sunshine, where the audio spectrum of the last sentence spoken by of each the dead characters shapes the sound of the final nuclear detonation, Freemantle is well versed in challenge
The story behind the Everest soundtrack begins with location recordings in conditions that made them unusable and extends to making the sound an emotional experience rather than something to be listened to. Ex Machina, meanwhile, sets out to make a robot an object of sexual desire – and succeeds, very largely due to three long days in a French recording studio finding endless means of miking gyroscopes spinning in oil and crystal bowls resonating on top of a grand piano. And then searching hours of recording for just a few moments of sound.
'If you get it right,' he says, 'sound becomes an emotional force'.
As well as welcoming Matt Adams (an audience member last year) and Swedish sound designer Joakim Sundström (who hosted a workshop on soundtrack design) as returnees, The Sound of Story has also built well on the attendance of its inaugural year. Hosted neither by a manufacturer nor a commercial audio school, the event's wide-ranging agenda is ably supported by the status of its speakers. Expect to hear more.
See also:
More: www.lighthouse.org.uk