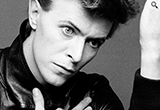 Sitting down to write this shortly after the deaths of Lemmy and David Bowie, I'm presented with yet more sad news. I can add Mott the Hoople drummer Buffin Griffin and Eagles front man Glenn Frey to the count of lost talent.
Tony Visconti has posted on Twitter: To the assholes who are saying they're dropping like flies, you nitwits, they are Dying Like Heroes! January seems like a very, very bad month for heroes.
Other names we recently began to learn to miss include Specials drummer John Bradbury, French composer/conductor Pierre Boulez and Brazilian composer Gilberto Mendes. Looking back across the divide to the tail end of 2015, we can add Stone Temple Pilots/Velvet Revolver singer Scott Weiland, reggae pianist Gladstone Anderson and recording engineer Eric Tomlinson, who worked on scores to more than 120 films over the past 50 years. There are others, of course. And there may be more, even before I post this.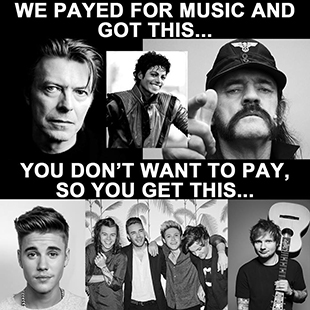 I recently spent some time correlating album sales and production credits over the past 50 years. Among the patterns, the steep rise of mob-handed production efforts since the early 1990s was inescapable. It read like a desperate attempt to scrape together enough creativity to sell a record. Set alongside fame replacing achievement as an ambition, it's a depressing trend.
A Facebook post popped up while I was looking up Beatles and Led Zeppelin sales, pointing out that 'We payed [sic] for music and got this…' with Bowie and Lemmy pictured. 'You didn't want to pay, and you go this…' showing One Direction and Justin Bieber.
While reading the trail of fellow journalists' anecdotes-cum-tributes to the recently lost, I found myself remembering my nan's funeral. I was young and couldn't understand why so few people had come to say goodbye. Only later did I realise that she had outlived the majority of her friends. Now I'm wondering if music is in the same sad place. Where are the new heroes – the ones who will take the place of the likes of David Bowie, Lemmy and Eric Tomlinson?
As Todd Rundgren (now 67, with a 14x Platinum producer's credit for Bat out of Hell) sang, 'The critics got together and they started a game. You get your records for nothing and you call each other names'. It must be the death of rock 'n' roll.
We will surely miss Mr Jones and Mr Kilmister, and we may not see their kind again.

Last/Next Blog