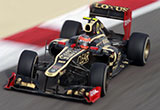 Last Monday's Daily Telegraph carried a short comment by Jonathan Liew on the current Formula One season – specifically, the debate surrounding the sound of the cars' new engines. In a piece largely obscured by endless strings of similes, he rather missed the point.
He recognises that the broadcast sound is 'as artificial as it is real' but is clearly unaware of the reason why loud engines get our adrenaline flowing.
Stripping the story of its padding, Liew has Sebastian Vettel's dismissal of the new engines' audio signature as 'shit', and has very likely seen Peregrine Andrews' fascinating piece on how broadcast sound is designed ('The Sound of Sport', posted here on Fast-and-Wide). He also observes that 'sound unlocks emotions like nothing else', clearly ignorant of the fact that smell is a much more powerful associative sense.
So what is the real deal with the sound of F1's new 1.6 litre V6 engines?
Track change
To begin with, they have been reduced from 2.4 litre fuel-injected V8s, revving at around 10,000 rather than 18,000 rpm and saving around 35 per cent on fuel consumption. On top of this, the turbocharger and exhaust system further reduce the noise level. Performance aside, the change is enough to have sparked a row that has the engine manufacturers pleading that they can't make them any louder within the present rules. As if sound was a primary design consideration…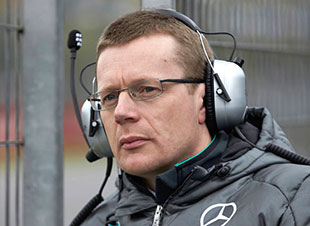 In fact, F1 engine suppliers Mercedes, Ferrari and Renault met in Shanghai for a 'noise' meeting – the first such in the sport's history. And while Renault's Rob White is adamant that the new V6 will never sound like the old V8, Mercedes' Andy Cowell is reported as saying that 'there are things we can do with the tailpipe, perhaps, to change the noise'.
Of his assessment, Vettel says: 'that's my opinion and, I think, for the fans as well. I think Formula One has to be spectacular, and the sound is one of the most important things.' Also initially critical, F1 boss Bernie Ecclestone now regards the new engines as sounding 'better than I thought', after hearing them at a track for the first time at the Malaysia grand prix.
Not to be confused with phonophobia (sometimes called ligyrophobia or sonophobia), which is a fear of sounds pretty much regardless of level, we are instinctively programmed to respond to loud noises as a potential threat. This makes good sense on two levels – before F1, rock concerts and dance clubs, the loud sounds that nature presented were likely to signify life threatening situations. Whether it was a volcanic eruption or the roar of a predatory animal, the result was an adrenaline release associated with the so-called fight or flight response.
A 2013 study published by researchers from the Perelman School of Medicine at the University of Pennsylvania adds substance to this: 'Emotions are closely linked to perception and very often our emotional response helps us deal with reality,' says co-author Maria Geffen. 'For example, a fear response helps you escape potentially dangerous situations and react quickly.'
This same mechanism also lies at the heart of posttraumatic stress disorder, however: 'There are situations where things can go wrong in the way the fear response develops,' Geffen explains. 'That's what happens in anxiety and also in PTSD – the emotional response to the events is generalised to the point where the fear response starts getting developed to a very broad range of stimuli.'
We regularly use sound-induced adrenaline release to our advantage with today's entertainment, however. As with loud car engines, loud crowds and loud music our basic instinct is interpreted as excitement. A tempo a little above our heart rate in a dance club also invites the pulse to increase, adding to the strength of our emotional involvement. We like to be scared.
It is an open secret that some modern sports stadia are designed to acoustically amplify the sound of the fans and project it onto the playing area, in order to drive the efforts of the players. If F1 has hamstrung itself with engines that fail to cross the fear threshold, perhaps it's an opportunity for race circuit designers to step in with some similar acoustic ingenuity, targeting the crowd. If they're in any doubt, they can rely on wine bar and restaurant owners for their expertise in creating a stupidly noisy environment.
On another front, the new engines have seen Codemasters busy with another round of field recordings for the 2014 edition of its standard-setting Formula One console game. More work for the sound team can't be all bad…
See also: