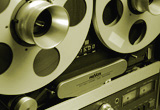 Tim Goodyer was absolutely right when he described the uptake of MP3 and other audio compression formats as an 'uneducation' problem in a recent Facebook discussion.
Although I've seen it happening over a long time, I've only started to realise the magnitude of the problem over the past few weeks. And the past month or so has solidified my thinking on it.
The Facebook exchange began in response to a Fast-and-Wide post on a limiter for encoding files for compressed-audio formats, promising 'Mastered for iTunes' status. This ties into a number of issues, from the problems surrounding 'loudness' in its different applications to the widespread use of MP3 files for music delivery – and prompted comment from a number of different areas. There was interest from those looking to iTunes delivery but on the technical side, mastering engineer Cliff Jones was quick to point the way to the recommendations made in BS.1770-3.
For me it's not just an MP3 problem. The push towards smaller active close-field, two-way monitors with ported enclosures and/or subs is another driving force and, parallel with that, a belief among newcomers that you only need one pair of monitors for reference.
Listening lessons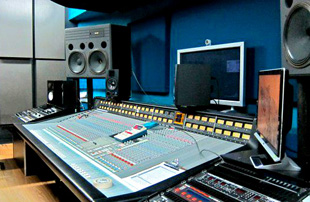 About five weeks ago I started offering a weekly session at the Australian Institute of Music (AIM) called Mix Critique. This is totally separate to their existing studies, with the intention of offering yet another opinion on their mixing. Here, students bring in their mixes, and I pull them apart and show them how to make them better. I hold these sessions in the SSL room at AIM, monitoring through a large pair of Tannoy monitors in a large control room. The students sit at the back of the room where the Tannoys sound rather wonderful. It's a great classic 'hi-fi stereo' scenario. With big speakers you always hear bottom end and reverbs better, of course.
For a 'warm up' at the start of every Mix Critique session, I sit the students in the sweet spot, turn down the lights (to remove visual distractions) and play a couple of well-recorded tracks. It is clearly obvious by their reactions that for most of them it is a 'first time' experience. That alone is kind of scary, but also very illuminating...
First of all, it surprises me how many students have never heard good old-fashioned true 'stereo' – the kind of thing your dad had and you envied, and dreamt of owning one day. We have at least one entire generation who have not grown up in a house with such a thing, who have never sat in the 'sweet spot' and enjoyed the full dimensional experience of nicely reproduced stereo through nice big speakers (none of this Toyland 5.1 satellite/subwoofer rubbish).
Second, there is an increasing belief among younger engineers that you only need one pair of monitors. I am not sure what has driven this logic, but it is prevalent among newcomers. As I often tell my students, you really need at least two pairs, to cross-reference and so on. But most of them still want to believe that they only need one pair.
No wonder mastering engineers have become so much in demand these days.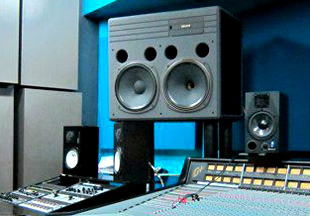 Third, the students never use enough reverberation in their mixes. From these Mix Critique sessions, it has become clear to me that this is due to their excessive listening to MP3s. One of the first things to go in most MP3 conversions is the reverberation, leaving the converted file sounding drier than the original. That's the sound they emulate in their own mixes. When their own mixes are converted to MP3, they sound drier still – and they wonder why their mixes don't sound like commercial recordings.
Fourth, they use way too much compression on their mixes. This is almost certainly because their only points of reference are contemporary mastered recordings, so they have no idea what the original mix sounded like before mastering added the last few dB of loudness. They are mixing to emulate a mastered reference; that approach worked well all the way up to the 1990s, but these days a mastered mix could be quite a long way removed from the original mix, and therefore not a good point of reference.
Finally, forums such as GearSlutz and similar have a lot to answer for. Often I have pulled up a student's mix and seen that they have launched straight into parallel compression, multiband compression and all sorts of other advanced things all over the place – long before they've got their fundamental balance right. When I ask what made them do that, the answer usually comes down to something they read in a forum such as 'the pros always use parallel compression on the drums'. They read this little snippet and think it's the whole drum sound.
It's a very sad state of affairs.
With hindsight, I recognise we've been witnessing this happening slowly over the past decade or so, ever since the introduction of the iPod, the proliferation of smaller satellite/subwoofer entertainment systems, the rise of the active ported two-way, close-field monitor and the spread of the internet.
At least now I am able to somehow quantify it, and help my students get around it. The Mix Critique sessions have been very successful in this respect...
Greg Simmons is a Lecturer at the Australian Institute of Music in Sydney. He is also a self-styled guerrilla ethnomusicologist, documenting the vanishing musical traditions of ethnic groups in Asia.
Loudness Wars: Level Up
(New loudness standards)