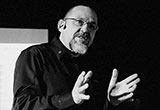 The steady convergence of advances in technology, technical expertise, business experience and market opportunity have conspired to drive Finnish loudspeaker pioneer Genelec to bring a new, market-defining loudspeaker to market.
Cherry-picking from the company's existing work and adding in new Smart IP technology, the 4430 has a declared mission to 'empower the installer' by simplifying installation and connectivity, and offering unprecedented applications.
Sitting alongside Managing Director Siamäk Naghian, Genelec R&D Director Aki Mäkivirta is armed with an example of the latest fruit of the company's labours and the loudspeaker's story to tell. Its mission statement is displayed on a screen behind him…
'One of the key things we are trying to achieve is to empower the installer with something that is going to simplify their life a great deal,' he restates. 'Essentially, this is a loudspeaker with single cable connectivity and uncompromised audio quality. It also has a lot of flexibility that you wouldn't usually have in a loudspeaker.'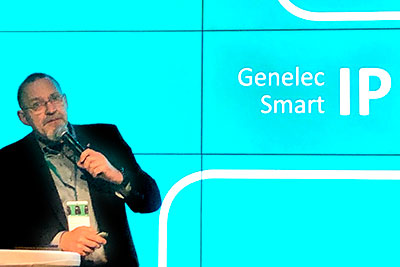 The enclosure itself is from Genelec's most popular model but much of what is inside is entirely new. 'It's rather challenging if you think in terms of trying to convince customers,' Mäkivirta jokes, 'it looks like the thing you had before.'
Loaded with a 5-inch woofer and 0.75-inch metal dome tweeter, the 4430 boasts a frequency response of 45Hz-23kHz (-6dB) and will deliver up to 107dB SPL – well beyond the capabilities of installers' familiar options.
The new design draws on the 'tools' that Genelec has acquired through the development of loudspeaker systems for a variety of applications over the past 40 years, and adds its implementation of Audio-over-IP (AoIP).
'We call it Genelec Smart IP, and it is comprised of three different things – audio, management and power – all over IP,' Mäkivirta explains. 'This means that there is only a single IP cable going to the loudspeaker. This is similar to the traditional way of dealing with installed audio where, typically, you have a single 100V connection. We have tried to do the same but with a modern twist, to deliver greater service but still using one cable.
'To install loudspeakers you need amplifiers, signal processing and possibly an automation system for control, and at the other end of the cable you need an IP switch. All of these are built into this loudspeaker – you don't need that additional gear any more. In order to implement a modern audio system, it is all here. You just need cabling that may be in the building anyway.'
Performance art
Along with its monitoring-standard frequency response and high SPL capabilities, the 4430 also has very precise on-axis response and high directivity. 'These things come from our professional heritage into the installation world,' Mäkivirta says. 'The maximum SPL for an individual loudspeaker in a regular room can reach up to 107dB @1m – it is quite capable, considering its size – and we are supporting sample rates of up to 96kHz and 24-bit PCM.
'The directivity control enables us to have high-quality audio even in quite acoustically challenging rooms. We really try to develop loudspeakers that deliver very high-quality audio. Now you can have this installed in your house!
'You also have a good selection of colours and a good selection of mounting options.'
Power play
Power-over-Ethernet (PoE) first appeared as an IEEE standard in 2003, and provides a means of powering IP connected devices. 'Typically, an IP switch that is able to supply PoE comes with an external power supply and delivers power through the network cable,' Mäkivirta elaborates. 'These cables don't have very thick conductors so, if you have a long cable, there will be some voltage loss depending on how much power you are drawing. In an extreme situation, or, if you are drawing a lot of current, you have the option of supplying power locally with a PoE power injector – again, an off-the-shelf device.
'You can easily find devices that support the PoE standard or PoE+ – PoE supplying 13W or PoE+ supplying 25W into the device – this is the continuous power you can draw into the cable but this doesn't offer you very much in terms of audio.
'Audio is very dynamic, so you need high peak levels. The power supply that we have built into the loudspeaker will take care of this continuous power level as well as storing some of the power and being able to deliver it during these dynamic peaks. This enables us to supply power to the loudspeaker's amplifiers to deliver 105-107dB using standard PoE power – which is quite nice.
'Using this stored power, we can sustain a higher output level for some time, dependant on how high the peak level is. Typically, the high peaks in practical audio signals are not of very long duration. This type of amplifier design is very flexible because it can operate in these different PoE environments without problems.'
Channel crossing
Using the AoIP platform means that multiple audio channels can be sent over a network to be employed in any way that connected equipment allows. 'This is where things get interesting,' Mäkivirta says.
'We are using AoIP streaming supporting two different formats – using the standard AES67 ST2110-30, each loudspeaker is able to receive a stream containing a maximum of eight channels, and it can select one or two of those channels and reproduce them. With Dante, if you have multichannel Dante formatted audio then it is divided into different flows with each flow able to carry four channels of audio. Again, the loudspeaker can reproduce one channel or the sum of two channels from that.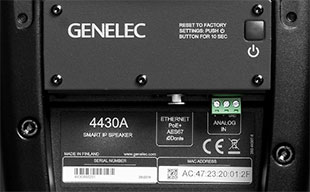 'The loudspeaker itself can connect to a very high channel count streaming arrangement and select just the audio it needs to reproduce. This means you can use the loudspeakers in a very complicated audio installation. Multichannel immersive audio can easily be played back using this arrangement. Modern streaming automatically takes care of everything using PTP clocking to synchronise all of the devices – as long as individual streams are received in time for delivery, they can be presented totally synchronised, even though they are moving independently within the IP network.
'This is much better than what can generally be achieved with standard house clocking systems, which means you have great flexibility with an AoIP approach. The main limiting factor is the network throughput capacity, as the more channels you have, the more network capacity you are using.'
The IP implementation in the 4430 also allows control and configuration of loudspeaker networks.
'You can configure the audio you are reproducing by using Dante Controller or Dante Domain Manager; so we are using a pretty standard method of doing things for installers,' Mäkivirta says. 'At the level of the loudspeaker, you have the streaming input in two different formats and the option of choosing which one of these you are reproducing, or if you are reproducing the sum of two. Also, you could be configuring the loudspeaker to produce one streamed audio channel and the line input simultaneously.
'Streaming is very flexible and, because we are using standard tools, it's also very easy for people to understand and configure. The other level of this is connecting to the house automation system and seeing that a multi-loudspeaker system is working as you would like. This can be achieved using API (Application Programming Interface) commands. This also allows you to be constantly aware of what is going on with any particular loudspeaker, by building a monitoring GUI.'
Controlling interest
'When you are installing the loudspeakers, you need things like acoustic calibration to ensure that are they are all aligned and that each loudspeaker's sound character is as good as it can be,' Mäkivirta continues.
'Depending on where the loudspeaker has been installed, you might have some room acoustic influence that you want to compensate for – in order to do this, we are offering Smart IP Manager software, software that can find all the loudspeakers on the network and manage them in terms of zones. It gives you access into the loudspeaker to adjust the room compensation filters, as well as the level and gain delay alignment. These parameters define the acoustic calibration, and can be written into one of the five memory locations.'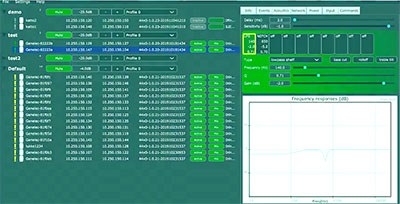 'If you think of zoning, the idea is that each zone has some aspects that can be controlled collectively. This Smart IP Manager software gives you that as well as access to all these API commands.'
The 3340 also has the ability to store five user-defined acoustic configurations that can be recalled using API commands. Additionally, the loudspeaker firmware can be updated via Smart IP Manager software.
If the installation world takes to the 4430 in the way Genelec anticipates, it seems inevitable that there will be further Smart IP models, offering a route forward that Genelec's success in other areas is beginning to deny the company – Siamäk Naghian believes that there is very little room for improvement in the flagship The Ones studio monitor range, for example. But with the bulk of analogue amplification replaced by the class-D alternative inside the loudspeaker enclosure, there is abundant space for the processing and management electronics being used in the 4430's design.
'I would say that the biggest advances in loudspeakers will probably come through signal processing, because you can disassociate the time domain from traditional analogue processing. You can compensate for characteristics in the drivers and any of the components in the loudspeaker and the acoustic environment it is being used in,' Mäkivirta says.
Having the foundations of its reputation in the controlled acoustic of recording and production studios, moving into installation has forced Genelec to confront often more hostile acoustic environments.
'The room is the most influential component,' Mäkivirta concedes. 'it causes the largest variance in terms of what you hear, so if you can take steps to reduce that, it is awfully valuable in delivering the most accurate reproduction.'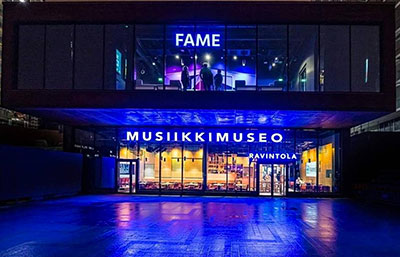 Siamäk Naghian is also keen to highlight another, contrasting, area of the company's development – not only the sustainability of its products, from manufacture through materials to recyclability, but also their exceptionally long working lifespan.
The Genelec 4430 received its official launch at the Finnish Music Hall of Fame in Helsinki, where it proved its capabilities in serving applications ranging from stereo presentations, through Virtual Reality and artificial acoustic rooms to live sound stages – including a 16-loudspeaker (and subwoofer) configuration for the 90 audio channels being used in the Conductor's Room. It is being sold through selected sales partners: 'The idea is that we want to train people to make sure that they know what they are dealing with, in terms of the capabilities of the loudspeaker and the Smart IP platform,' Mäkivirta says.
Given the scope of Smart IP's potential, it is easy to see why.
See also: