The first Cedar Studio 9 to be installed in Germany in 2021 has been delivered to Redbox Studios in Berlin.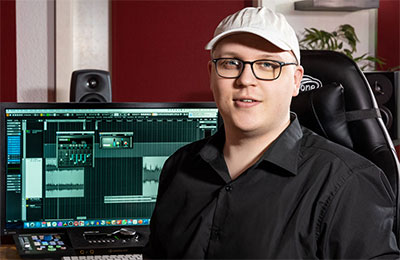 Already familiar with Cedar's dialogue noise suppression through discussions with colleagues at the German Film Sound Association, company founder Jonas Zellner says: 'Despite the good references, I didn't want to buy Cedar Studio DNS blindly so I had it extensively tested in the studio – but after that, I couldn't work without it.
'Of course, we also use other tools, but when the artefacts introduced by other software make the audio sound uselessly artificial, Cedar's DNS One and DNS Two can often continue to work without any loss of quality.'
Zellner doesn't only use Cedar for film sound: 'At Redbox Studios we take care of postproduction in the areas of film sound and voiceovers, and we specialise in the improvement and preparation of poor quality dialogue tracks. But in addition to this, I offer premium podcast editing including noise reduction and I edit countless sub-optimal recordings every day.
'Many podcasts are recorded with relatively cheap equipment in acoustically poor environments, and many interviews cannot be repeated, so I am dependent on the best possible tools for the restoration.'