His Grammy nomination for his engineering work on Rage Against the Machine's self-titled debut album – which secured him a place among the world's top record producers – sits comfortable with a resumé that also includes Taylor Swift, Red Hot Chili Peppers, Ozzy Osbourne, Kiss, Alice Cooper and Biffy Clyro. In addition, music producer Garth Richardson co-founded the Nimbus School of Recording Arts and is also the owner of Vancouver Rockspace and The Farm Studios – formerly the home of Little Mountain Sound.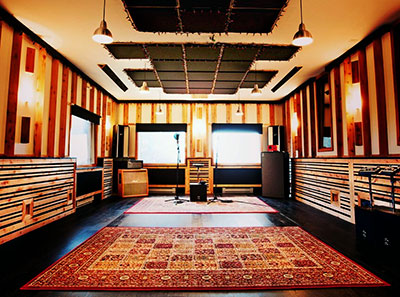 In the face of travel restrictions and the industry-wide slowdown due to the coronavirus outbreak, Richardson has spent several months focused on renovating and updating The Farm Studios in the Sunshine Coast region of British Columbia – his goal was to expand the studio's footprint and create a varied set of indoor and outdoor recording spaces. Rooms in the main house are connected throughout with a Dante network, and Richardson is now extending the network out to another large cabin adjacent to the main house and other locations.
'I want to make it so that anyone can record from anywhere,' he explains. 'If a vocalist wants to sing alone from the band house, I can just plug a mic preamp into that network jack, and we're good to go. If they want to sing outdoors in the woods, we can do that too. The network makes it very easy to set up whatever we might need.
'It's a very cool concept, musicians can be together in a space, in separate rooms, or separate cabins – all with great views and fresh air everywhere – it's very relaxing and greatly contributes to the artistic process.'
The Farm Studios offers a tranquil cabin-in-the-woods workshop atmosphere for world-class recording and studio production. The seven-acre property features several cabins and a main house where the control room is located. An impressive, 20x28-foot drum room is just upstairs.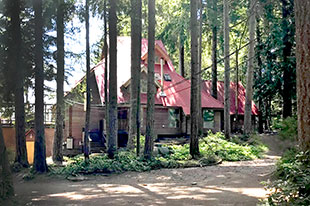 The main control room features a Solid State Logic AWS 900+ mixing console, the latest Pro Tools, and a mix of preamps and components from Focusrite, all connected over a Dante network. Focusrite Pro RedNet units within the workflow include two HD32R 32x32 Dante to Digi Link (Pro Tools) converters, three A16R 16x16 Dante to Analogue Line Level converters, multiple MP8R eight-channel Dante mic preamps, X2P two-channel Dante desktop mic preamps with independent headphone and monitor outputs, and two AM2 Dante stereo output devices.
'I'm working to make this a very cool and comfortable place to hang out and create, not the regular recording studio. With all the tech available, we're beginning to forget that we're dealing with human beings who have feelings and need inspiration,' Richardson says. 'We've even recorded drums outside, which has been phenomenal. The drummer raved that it was the best thing he had ever done. The Dante network allows us to pretty much try anything we can think of.'
Dante Controller's user interface and network management features enable the most complex networks to be set up and configured quickly and easily, making system integration simple. That allows easy changes to workflows – even with social distancing guidelines in place.
'For probably the next couple of years, we're all going to deal with social distancing concerns, so people can come up here and get away from the world, isolate, and make some music,' Richardson says. 'While long-distance remote collaboration is possible, there's much to be said for human interaction. Bands and performers can come here with their social bubble, get away from the city, and be safe. We just need to keep an eye out for bears.'
More: www.audinate.com