In early 2019, Denmark's Odense Theatre and the Funen Opera and Odense Symphony Orchestra jointly staged the country's largest ever musical production. Featuring a 70-piece orchestra and a star-studded Danish cast, the investment by production company AV Center in a Yamaha Rivage PM10 digital mixing system was one of the key factors that made the show possible.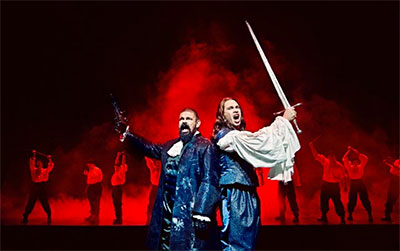 Performed at Odeon in Odense – a modern venue with a main hall that seats audiences of over 1700 – Leonora Christina is a musical extravaganza telling the 17th century story of one of Denmark's greatest political intrigues. Directed by Peter Langdal, the performances featured high profile actors Xenia Lach-Nielsen and Troels Lyby in the lead roles of Leonora Christina and her husband Corfitz Ulfeldt, as well as many other well-known stars of stage and screen.
AV Center is one of the country's leading production rental companies and a long-term user of Yamaha digital mixing consoles. It has a number of CL and QL mixers in its inventory, but a higher capacity system was needed for Leonora Christina – and an opportunity for the company to invest in a Rivage PM10 system.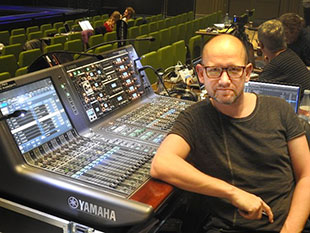 AV Center'S Jesper Findshøj was the sound designer and FOH mix engineer for the show, which included more than 30 channels of digital wireless microphones, a comprehensive wired microphone package for the symphony orchestra and a large main PA: 'We have been using Yamaha consoles for many years and the natural sound, ease of use and rock-solid reliability make this mixing platform a perfect choice for classical productions' he says.
'I want to put all my energy and concentration into listening and focusing on the music and the Rivage PM10 system is especially fast and intuitive. Together with its huge soundstage and comprehensive package of dynamics and reverb plug-ins, it gives me the freedom to make musical and artistic choices, delivering a great cinematic sound experience to the audience.'
Although Odense Theatre has roots dating back almost to the era of Lenora Christina herself, the production has been widely praised as its greatest musical triumph, helped by the power of the Rivage PM10 system.
More: www.yamahaproaudio.com