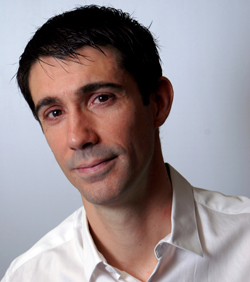 Aeta Audio Systems has appointed Christophe Mahoux as its General Manager.
Mahoux joined AETA in February 2010, bringing experience gathered over 15 years in the industry in a variety of roles in production, sales, and consultancy. He has since has increased R&D activity, and instigated a marketing relaunch and a challenging programme of 'category-defining' product launches.
'I'm very pleased to be taking the role of general manager at this dynamic company, which has been consistently in the forefront of its field, and has such a promising future,' he says. 'With its outstanding new product launches during 2011, the company is well-placed to push forward to even greater success in markets around the world.'
Aeta's product launches in 2011 include the 4MinX, the first fully integrated multitrack digital recorder and multichannel mixer in one unit and the addion of hardware codecs for HD-Voice (AMR WB) in its portable Scoopy+ and studio Scoop4+. Also in 2011, Aeta launched the eScoop audio recording and broadcasting tool for devices including iPhones, Macs and PCs.
More: www.aeta-audio.com