Fulcrum Acoustic has appointed Val Gilbert as the new Director of Business Development for Export, to strengthen the company's export business and establish new distribution and dealer relationships worldwide.
The strategic appointment comes as the company focuses on expanding its global market share.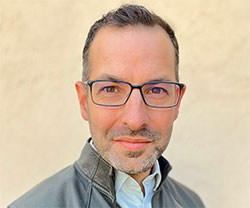 Gilbert brings a wealth of industry experience to Fulcrum Acoustic. Previously, he served on Allen & Heath's Technical Sales & Marketing team and in engineering support at Nexo. Both experiences enhance his ability to provide valuable knowledge and support to Fulcrum's international customers.
'We are excited to welcome Val to Fulcrum Acoustic,' says Fulcrum Acoustic Vice President of Sales, Todd Foster. 'His technical experience in the audio industry makes him a good fit to lead our international expansion efforts. With Val onboard, we anticipate exciting growth opportunities as he develops new partnerships globally.'
'This is an exciting time for the company as it expands its international sales and market presence,' Gilbert replies. 'I'm eager to support Fulcrum Acoustic's growth and drive the brand's global success. I look forward to creating new partnerships and strengthening existing relationships.'
More: www.fulcrum-acoustic.com