Clear-Com has named Ben Turnwell as Regional Sales Manager for UK, Ireland and Israel.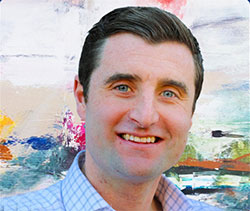 With a Bachelor of Arts, First Degree in Theater Production from Queen Margaret University, Turnwell previously worked at leading A/V system providers Solotech, Autograph Sound and Amber Sound, all of which are also Clear-Com partners.
His background lies primarily in technical theatre, where he has worked in project management of systems integration for shows in regional theaters in Europe, as well as large West End productions including Aladdin, Mary Poppins and, most proudly for him, Hamilton. As a long-time fan of Clear-Com technology, he was also responsible for integrating an extensive FreeSpeak Digital Wireless system into the 2018 Ed Sheeran '÷' World Tour during his time at Autograph.
'Ben's experience in both sales and the technical side of audio integration makes him an excellent asset to Clear-Com,' says Senior VP of Worldwide Sales, Chris Willis. 'We are pleased to have him aboard to help us grow and strengthen our business in the UK, Ireland, and Israel territories.'
Turnwell says that he is eager to begin representing the Clear-Com brand and is particularly interested in delving into the breadth of markets the company serves. 'I have a lot of experience in the live events side, but am excited to get more involved in other areas where Clear-Com shines, such as broadcast and marine. I'm looking forward to deepening my knowledge of the various verticals and supporting our users and partners throughout my territory.'
More: www.clearcom.com