Eventide Audio has promoted Joe Cozzi and Bohan Xie to new sales leadership roles, responsible for leading the company's sales efforts and expanding distribution worldwide.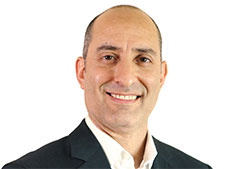 In the new role of Sales Manager–Americas, Joe Cozzi will manage accounts in the Americas for audio and broadcast lines. He joined Eventide in 2015 as a National Sales Manager where he has spent the last seven years travelling the United States and Mexico supporting the dealer network and growing new business channels. He is responsible for managing accounts, conducting dealer trainings and supporting the marketing division by attending trade shows and generating instructional video content. Through the years his territories expanded to include Canada, Central and South America.
Prior to joining Eventide, Cozzi worked with Line 6 as a Product Specialist servicing the mid- Atlantic and Southeastern US territories. Before that, he spent more than a decade at Guitar Center moving up through pro audio sales into management as a Sales Training Manager. Additionally, his work as an engineer garnered recognition on a Latin-Grammy award-winning album. He holds a bachelor's degree in Music Engineering from the University of Miami, and is based in Miami, Florida.
In his role as Sales Manager–EMAC & APAC, Bohan Xie is responsible for leading sales efforts for the company's hardware and software products in EMEA & APAC territories, as well as expanding the scope of distribution for Eventide products in those areas.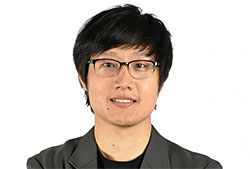 Xie joined Eventide in 2016 as a software engineer, developing software and apps that work with Eventide hardware. In 2017, he was named Regional Ambassador and he has been travelling in Asian countries/regions to represent Eventide since. In 2020, he was promoted to Sales Engineer to work with more partners and help with the manufacturing and logistics of Eventide hardware products.
Xie has a Master of Music degree in Music Technology from New York University, and holds a Bachelor of Engineering degree in Automation Engineering from Xi'an Jiaotong University.
More: www.eventideaudio.com