Loudspeaker systems manufacturer SE Audiotechnik has recruited Italian electroacoustic engineer Francesco Gatto to its R&D team.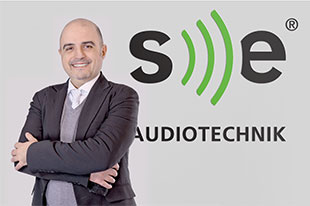 Gatto's sound engineering career began aged 14 through contact with a local rental company in his hometown and cult prog rock band Goblin, gaining him his first experience with sound reinforcement systems. Later Gatto complemented his electroacoustic studies with studies in aerospace and physics with a focus on materials science.
His first designs in the early 1990s included passive stage monitors, which were highly appreciated by renowned Italian artists who were happy to take them on tour. At the end of the '90s, Gatto designed his first line array system for a well-known Italian brand, helping make him a highly regarded loudspeaker designer who went on to work for well-known loudspeaker manufacturers in the high-end segment.
With more than 30 years' experience in the pro audio field, Gatto explains, 'Design, development and innovation are my passion. I just like designing loudspeakers and striving for the perfect result. Joining the strong team of SE Audiotechnik will enable me to do exactly this.'
'We are extremely pleased that Francesco joins our international R&D team based in Germany and China,' adds SE Audiotechnik MD, Markus Schmittinger. 'His passion for perfect sound fits perfectly with our philosophy. Our loudspeaker systems reproduce music and speech in an authentic, powerful and musical way.'
More: www.se-audiotechnik.de