Beyma has expanded its workforce with two hires that are being regarded as 'key to our production processes and digitisation of the company'. The new faces belong to Adrián Benlloch and Jose Campos, professionals with extensive professional careers that are expected to add significant value to the company.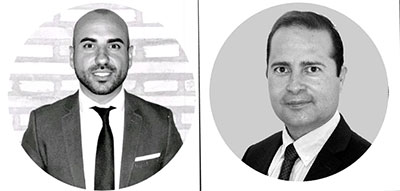 New Director of Operations (COO) Adrian Benlloch holds Engineer and Master in PMP, Agile Project Management, Lean Manufacturing and Finance quaifications, and hass extensive international experience in production plants in the automotive industry. As part of the Board of Directors, he will lead all Beyma operations with a special focus on the company's ongoing automation and digitization processes.
New Production Manager Jose Torres is an Industrial Engineer is also from the automotive industry and has extensive experience in Lean manufacturing. He will manage daily activity of the factory, leading production teams, monitoring indicators and ensuring continuous improvement in the production plant.
More: www.beyma.com