Biamp has promoted Niclas Brattberg to the position of General Manager for the Middle East and Asia-Pacific. This new position is designed to increase local presence and support for Biamp's distribution partners and clients in these regions.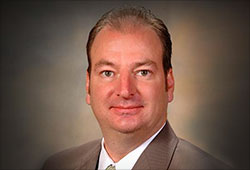 Brattberg brings more than 25 years of experience leading international sales organisations to this new role and will oversee all elements of Biamp's go-to-market strategy and execution in the Middle East and Asia.
Prior to joining Biamp, Brattberg ran international market development and sales for AMX and Harman for the Middle East and Asia-Pacific. During his 15 years in this role, Brattberg established deep relationships with distributors, governments, and corporate clients. Before joining AMX, Brattberg held multiple senior management and sales positions at Ericsson overseeing operations around the world, including the US, Latin America, Europe, the Middle East and Asia.
'After working for two years to develop Biamp's international business, I am proud to join the sales leadership team and help Biamp achieve the next step in its global strategy,' Brattberg says. 'With our recent acquisitions and expanded product lines, I am excited to broaden Biamp's impact by aggressively pursuing business in all target geographies and vertical A/V markets, which includes corporate, food service and hospitality, retail, large venues, education, religion, sports and leisure, and outdoor applications.'
'We opened a new office in India last year and will open new offices in Dubai and Singapore in 2020,' says Rashid Skaf, President, CEO and Co-chairman at Biamp. 'Niclas' background and experience leading international sales organisations is exactly what we need to bring focus and growth to this mission.'
More: www.biamp.com