Lauten Audio has appointed Trent Thompson to the role of President of Sales & Marketing.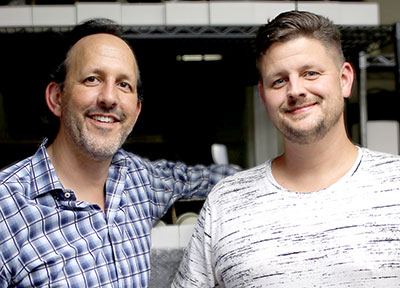 Thompson's new role will include overseeing global sales and marketing for the Lauten Audio brand, as well as managing strategic partnerships, brand activations, artist relations and sponsored activities. He comes to Lauten Audio directly from Moog Music, where he spent the past eight years leading product marketing and product management for more than 40 successful products, including the Sub 37, Mother-32, Matriarch and Moog One.
'Trent and I met in 2007 when he was a Sales Engineer at Sweetwater Sound,' says Lauten Audio founder, Brian Loudenslager. 'He truly believed in what we were doing and played an important role in Lauten's early success with our microphones. Nearly 12 years later, we are pleased to welcome Trent to the Lauten Audio family and excited about what the future holds.'
Prior to his time at Moog Music, Thompson spent eight years as a recording engineer, producer and private studio owner in central Florida. He is also a Valedictorian graduate of Full Sail's Recording Arts programme.
More: www.lautenaudio.com