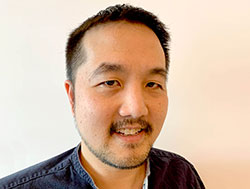 Established in the house-of-worship and stadium markets and with rapid growth in the club and cinema markets, Danley Sound Labs is currently creating new positions and expanding existing roles. Having served as master distributor for Danley in Southeast Asia for the past four years, Nicholas Loe has been recruited to take the new position of Country Manager PacRim/Asia.
'This new position will allow us to better serve and grow our business partnerships in the Pacific Rim/Asia Region,' explains Danley Director of Sales, JP Parker. 'Nick comes to us with a lot of management experience in Pro A/V and distribution, and he is an incredibly energetic and positive person who has a deep understanding of what it takes to sell and support the Danley product line.'
As the company continues its growth into new market segments, Skip Welch, Danley Eastern Region Sales Manager, has been promoted to the newly created position of National Accounts Manager. Welch, who joined Danley in 2013, will also continue to work with Danley's network of reps.
In addition, Danley has named Jon Bosaw as Regional Sales Manager for the Western US and Canada. Bosaw comes to Danley with almost three decades of audio experience, including owning and operating recording studios, supporting dealers directly as an independent sales representative, and senior sales management positions for manufacturers including, EAW, Adamson, Rane and Symetrix.
More: www.danleysoundlabs.com