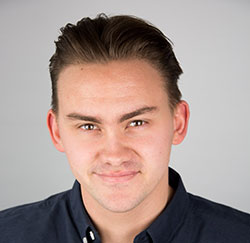 A recent restructure that has seen Bradley Watson promoted to the new role of International Sales Director at Martin Audio also moved many of the countries formerly under his management has moved to Richard Van Nairn.
During his four years in the company, Martin Audio's Richard Van Nairn has steadily broadened his remit,. Already in charge of Cyprus, Bulgaria, Lithuania, Slovenia, Estonia and the PALOPS block, Van Nairn now has responsibility for a further swathe of territories across Central and Eastern Europe, as well as the Middle East (including Israel and Jordan). He also has responsibility for the whole of Africa (apart from South Africa), including Egypt, Tunisia and Morocco.
'I feel privileged to be entrusted with so much responsibility at a time when Martin Audio's sales are at a record high, and the opportunity to expand the brand's visibility in some of the lesser known parts of the world remains of paramount importance,' he says.
'During his time at the company, Richard has been responsible for opening up a number of territories and radically improving our distributor network,' says Watson. 'He is more than capable of taking on this additional responsibility at a critical time in the company's development.'
More: https://martin-audio.com