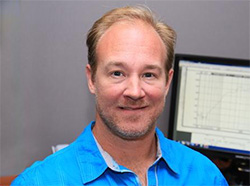 Chad DeFranco has joined Renkus-Heinz as a Loudspeaker Systems Engineer.
DeFranco grew up in the audio industry, FOH and working with sound systems since he was 11 years old. He began engineering at Panama Beach, Florida's, famed Club LaVela – the largest nightclub in the US, with a capacity of 6,000 – at the age of 15 and continued there for 15 years.
He went on to found DeFranco Productions, where he designed and installed sound-reinforcement and lighting systems, mixed front-of-house and monitors for major artists, designed custom sound systems for recording studios and home theatres, and served as a system engineer, master electrician and consultant. Recently, he has also served as an audio system and acoustic engineer at Pure Groove Systems. DeFranco has a Bachelor of Sciences degree in Electrical Engineering from Florida State University and is a member of the IEEE and the Audio Engineering Society.
'We're delighted to add Chad DeFranco to our engineering team,' says Renkus-Heinz Senior VP, Ralph Heinz. 'His skill set is a great match for us and touches on virtually every aspect of professional audio systems design, alignment, tuning, troubleshooting, repair, and use. I look forward to working closely with him and am confident he will contribute greatly to future generations of Renkus-Heinz products.'
'Working with Renkus-Heinz is a dream job for me,' DeFranco offers. 'Throughout my career as an audio engineer, I knew I could depend on Renkus-Heinz products to reliably deliver the finest audio quality and easily integrate into a wide variety of system designs. Renkus-Heinz is one of the leading brands in the audio industry, and I am excited about the opportunity to join their engineering team.'
More: www.renkus-heinz.com