Countryman Associates has appointed Eric Carmichel to the position of Chief Engineer.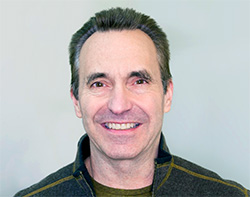 With a background that spans physics, audio electronics, hearing science, consumer electronics, medical (cochlear implants, hearing aids), and electronic hearing protection devices, Carmichel brings a broad skillset to his new position.
Based at company headquarters in Menlo Park, Carmichel will be active in numerous aspects of the company's technical operations, including defining feature sets for new products, working with the mechanical design team to tune the acoustic properties of new microphones, testing prototype PCBs, assisting the engineering staff with design considerations, and occasionally addressing second tier technical support inquiries.
Most recently, he served as Principle Engineer, Acoustics and Audiologics Engineer for Doppler Labs, creators of the Here One wireless earbuds. Prior to this, he was a Field Application Engineer at Knowles Corporation, where he assisted customers with integrating audio transducers in mobile communication and wearable products. He was also the Founder/Engineering Consultant for Cochlear Concepts, where he was involved in the design phases of unique audiology, communication, and sound-control devices for use in clinical and research applications.
'Countryman Associates offers a unique opportunity and work environment,' he says. 'Because manufacturing is in-house, the company has the requisite tools and specialised equipment for rapidly prototyping novel audio products. I look forward to adding expertise to the R&D environment as well as Countryman's acoustical measurements laboratory. I enjoy the theory, math, and electronics, but a hands-on, "build it and test it" approach to product development is definitely a catalyst for innovation.'
'Eric's skills and experience couldn't be better suited to the types of products we develop,' says Chris Countryman, President of Countryman Associates. 'His strength in acoustical and electronic design, product testing, invention and prototyping, as well as electronic and mechanical integration made him a terrific choice for our company. All of us at Countryman are pleased to have Eric onboard with us. I'm confident he will do well.'
More: www.countryman.com