NEP UK Broadcast Services has appointed two new Client Business Managers in John Bullen and Madina Mamedova. The new roles will look in to expanding NEP UK's business portfolio across the globe.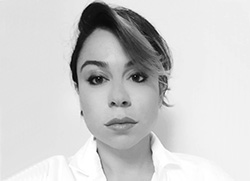 Bullen joins NEP UK after an eight-year stint at Sony Digital Cinema where he was appointed at the beginning of the digital rollout. In his previous role of Content Development Manager, he worked with cinema owners to discuss driving new audiences to the cinema through identifying alternative content distribution. Continuing on from his work at Sony, Bullen will use his deep understanding of live event cinema, and open up new prospects for NEP UK, penetrating the company further in to the market.
Starting her career with Russia's largest TV production company, Panorama, Mamedova headed the international business development operation. After her time at Panorama, she project managed events for various international broadcasters and production companies. She then joined NBC Universal Telemondo, for FIFA Confederations Cup and The World Cup. Mamedova will use her experience to expand NEP UK's global presence.
'There are many different facets to NEP UK,' says NEP UK President, Steve Jenkins. 'While we pride ourselves on our innovative technological solutions, most important for us is the staff that powers it. With a lot of potential in the live event cinema space, from concerts to sporting events all the way to esports, Madina and John are great additions to our team that will help us navigate our way to achieving that potential. Together they bring valuable insight and experience in to a sector of our industry that is set to explode over the next few years.'
More: www.nepgroup.com