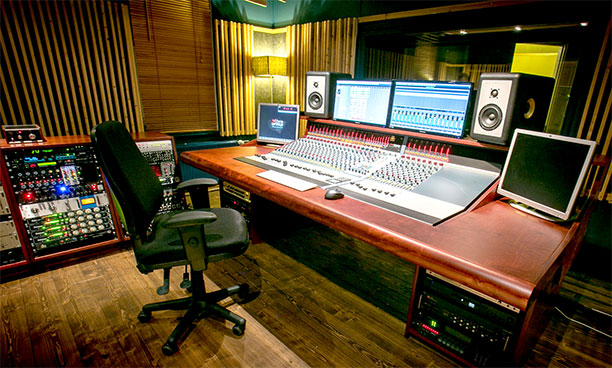 Responsible for recording the surrounding region's most successful and influential artists, South Estonia's oldest audio production facility has installed a Neve Genesys G48 hybrid mixing console and DAW controller.
The installation at Clockwork Studio sets the console up with Barefoot MicroMain 35 main monitors, outboard from the likes of Neve, SSL, dbx, Empirical dbx and Lexicon, and recording options including Pro Tools 12, Steinberg Cubase Pro 8.5 and a Tascam MS-16 16-track tape deck with Tascam DX-8DS noise reduction.
Built in 1994, the studios began operating in its current guise in 2007, following a significant refurbishment to improve room acoustics and update its equipment. The improvements allowed the studio to extend its services from music recording and mixing, into dubbing for film, television and radio commercials, and interactive audio content for a number of Estonian museums.
The increased volume and variation of work that this has brought required the facility to upgrade to a flexible and powerful console that would integrate with an analogue set-up. For founder/owner Silver Lepaste and engineer Elijah Ivanov, Genesys was the answer.
'We decided to replace our old mixing desk with a professional studio console,' he confirms. 'We considered a variety of the world's top brands but, in the end, the Neve Genesys was perfect. It has everything we need: minimalistic architecture, digitally recallable analogue EQ and dynamic processing – and, of course, the world-famous Neve sound.'
Ivanov was particularly 'blown away' by the sound of the desk, having previously only used 1073 preamps briefly in his early career: 'The mixes sound substantially bigger,' he reports. 'They also possess the famed musical glue and the stereo field has grown in detail, as well as in focus. We are happier with every passing day. The whole process is just so much faster.'