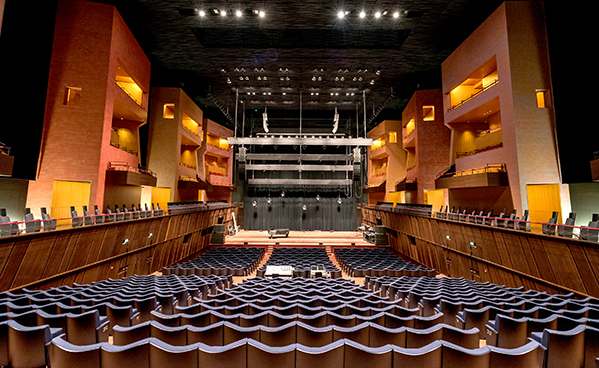 Yamaha's Rivage PM10 digital mixing console has secured its first permanent European installation at a classical concert venue.
Home to the Orchestre Philharmonique du Luxembourg, the Philharmonie Luxembourg is a thoroughly modern concert complex that was opened 11 years ago and is visited by around 180,000 people every year. The venue owns all of its own sound and lighting equipment and, since opening, has featured Yamaha PM5D and M7CL-32 digital consoles. This year, the venue upgraded to a Rivage PM10 and a CL5.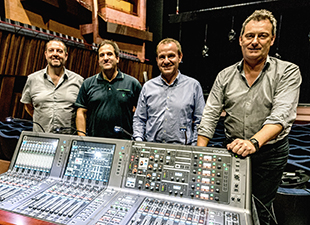 The 1328-capacity Grand Auditorium combines the acoustics of classic 'shoe-box' concert halls with the atmosphere of a Shakespearean theatre. The auditorium features raked stalls and four 'towers' on each side, with a stage area that can be adjusted between 256 and 305m². The smaller Salle de Musique de Chambre features curved walls and can host 313 people, while the venue's four foyers can also be used for performances. Three orchestra rehearsal rooms are located in the basement.
'We originally chose Yamaha consoles because we host the highest profile artists and they were the most-requested by visiting sound engineers. Once the PM5D and M7CL were installed, we found that their features and reliability were second-to-none,' says Laurent Watgen, the venue's technical head.
'We host more than 400 performances a year and the consoles are intensively used. When we heard about Rivage PM10 we were very interested and Yamaha's Ruben van der Goor and Jan Prins gave a demonstration in one of our rehearsal rooms. We were so impressed that we decided to invest in a PM10 and a CL5.'
Supplied and installed by Belgium-based AED Distribution, the flagship Rivage PM10 is used for FOH in the Grand Auditorium, while the CL5 and two Rio3224D i/o units are movable – used for monitors in the Grand Auditorium and also as a flexible mixing solution in all of the building's other spaces when required.
'AED did a great job in supplying everything we needed. Using the consoles is great - both sound wonderful and are easy to operate,' says Laurent. 'It is a very successful venue and we are proud that Yamaha is part of that success.'
More: www.yamahaproaudio.com