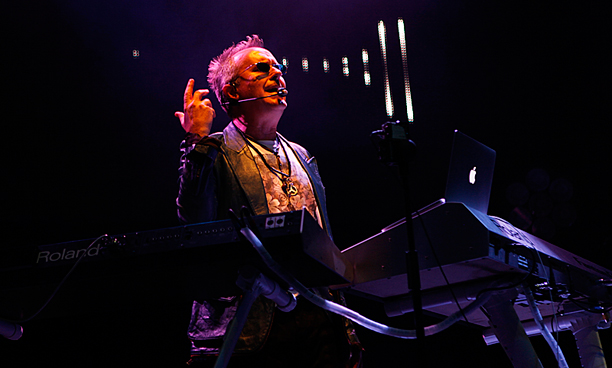 Still riding high after his 1980s heyday, Howard Jones' recent performed at London's O2 Indigo was recorded for release as a live CD and DVD – with the concert sound captured by a JoeCo BlackBox Recorder through the main FOH Soundcraft Vi6 digital live console via a Madi bridge.
The BBR1A variant of the BlackBox Recorder enables the capture of multichannel audio from a digital mixing console via Lightpipe, and can also interface directly with high-quality A-D converters that incorporate Lightpipe outputs.
'I literally walked up to the BBR without even looking at the manual, and although we were slightly cautious, we had the whole thing set up and running in under an hour,' says recording engineer Robin Tombs. 'Very simple to use, it's one button to record and one button to play back. The first thing we noticed on playback was how clean the recording was, even listening through headphones.'
Used to record 24 channels of on-stage audio and ambient microphones, audio to the BBR1A was routed from the Madi outputs of the desk. BlackBox Recorders are also currently available with AES/EBU, balanced and unbalanced i/o.