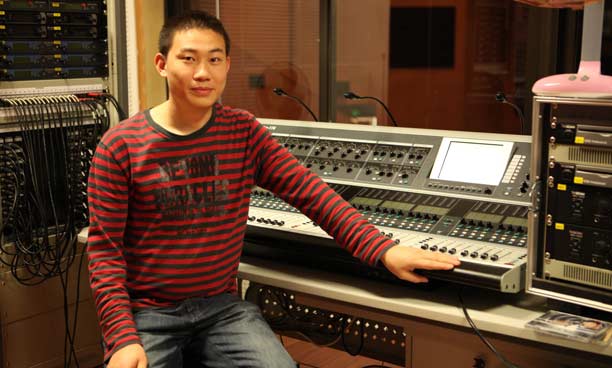 Moving its soundsystems from analogue to digital operation, the iconic Shenzhen Grand Theatre has completed a major A/V refurbishment and upgrade.
Opened in 1984, the modern multi-purpose theatre is famous throughout China as one of the country's top cultural venues, hosting a demanding schedule of prestigious performances visited by state dignitaries and more than 2m foreign visitors. Key to its technical refurb is the installation of an Allen & Heath iLive digital mixing system at FOH.
Purchased through distributor Sanecore Group, the theatre selected two modular iDR10 MixRacks ,with control provided via the modular large scale iLive-176 Control Surface. One iDR10 is installed in the equipment room at the side of the stage with 48 inputs to manage stage inputs and 24 outputs for the speaker system, while the second iDR10 has 32 inputs and is positioned in the audio control room alongside the surface to manage wireless microphones, outboard gear and a CD player.
The racks are set up in 'DualRack' mode connected by Allen & Heath's proprietary ACE (Audio Control over Ethernet) protocol. A PC running iLive Editor control software has also been set up to back up and support the surface.
'iLive is very easy to use, with an intuitive control surface providing real-time control and processing,' says FOH engineer, Zhong Fangqiang. 'Also, the sound mixed tbhrough the system is exceptionally warm.'
More: www.sanecore.com
More: www.ilive-digital.com